Brazilian Sleep Congress 2019
Is coming!
We are two months away from our Brazilian Sleep Congress. The scientific program is a must!
The themes of the pre-Congress courses were also carefully prepared. Check out the side:
Pre-Congress Courses
• Insomnia from A to Z
• Comprehensive treatment of insomnia
• Update on the practical parameters of polysomnography
• Approach to the patient with OSAS
• Actigraphy
• Progress and prospects for the diagnosis of sleep apnea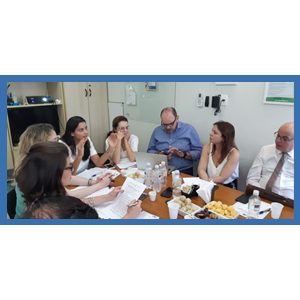 What's New in Sleep Medicine
Last September 11, during the board meeting of ABMS (Brazilian Association of Sleep Medicine), one of the topics discussed was the elaboration of the document with recommendations, parameters and standards for telemonitoring of patients undergoing treatment with Positive Air Pressure – PAP. The name is still being defined and will be released soon.
Preparatory Course for Dentistry Certification Examination in Sleep Medicine
The full program of the Preparatory Course for the Dentistry Certification Examination in Sleep Medicine is now available. The course will be held on November 9 of this year, from 8 am to 6 pm, at Espaço FIT, in São Paulo.
ABS receives the World Sleep Day Highlight Award On September 22, during the official opening of the World Sleep Congress, in Vancouver, Canada, ABS was awarded for its actions on World Sleep Day. The trophy was handed over to the president of the Brazilian Sleep Association, Dra. Andrea Bacelar. Thrilled and proud, the specialist attributed the achievement to all colleagues in each region who dedicated their time and knowledge to disseminate important information for health promotion to the entire population.
Euro Award encourages innovative actions in Medicine In order to encourage the search for innovative health solutions, Eurofarma is exclusively sponsoring the Euro Innovation in Health Award. The award is aimed at duly registered and active doctors. Registrations can be made until October 20, 2019.